I once used the iOS Mail app, but after switching to more and more google functions (and having three different Google accounts) I finally switched to the Gmail app.
Now I am use to seeing both Android and iOS. My job requires that I know both. The one thing I always found lacking was the power of the layout and functions on the Android App Version of Gmail versus the iOS version.
Well as of today, I don't really have to worry anymore.
This is biggest update to Gmail for iOS in nearly four years.
Check out how it looks: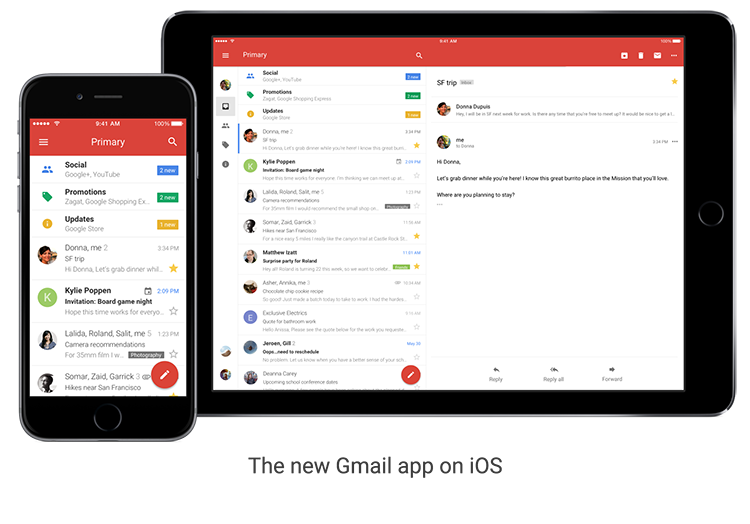 See what I mean? Sleeker, and easier to use. I personally am in love.
Other things iOS users can do as of today:
Undo Send ABOUT TIME!
Search faster, we now get instant results and spelling suggestions.
Swipe to Archive or delete just like we could in the Mail App.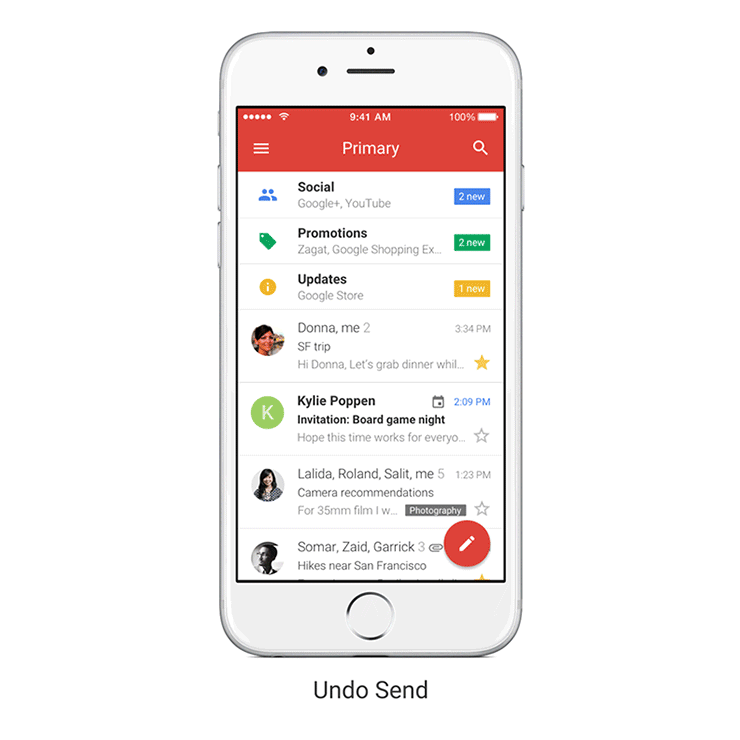 There were also a few updates to the iOS Google Calendar.
Month View and week in landscape view No more being forced to see one view!
Spotlight Search Support you can search for events, reminders and goals in Apple's spotlight search!
Alternate Calendars don't like the Gregorian calendar? No problem! You can now have the Lunar, Islamic or even Hindu calendars!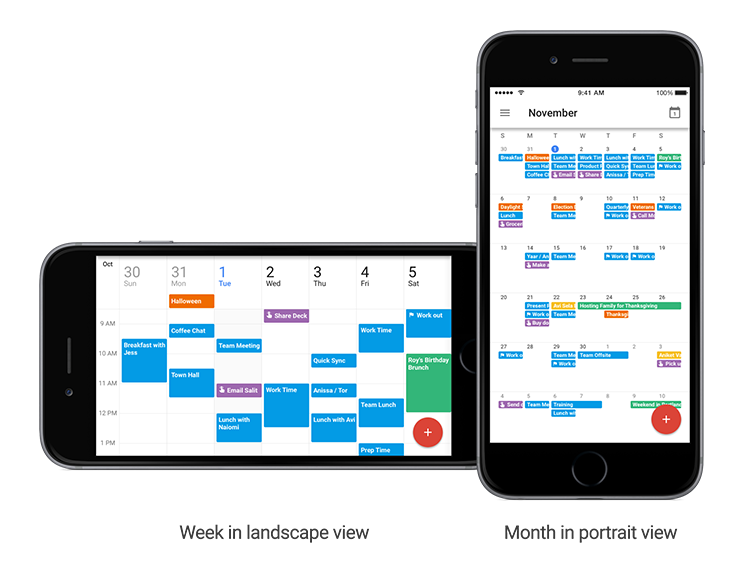 These are just a few updates and they are amazing!
Google On!