One of the biggest Holiday sales this year was Amazon Echo and Google Home.
Since my household is a little weird…I have both…and a Dot.
Now I love both of them and I enjoy using both for different things. Yet what if I could actually start doing what I want them to do?
Enter IFTTT.
If This Then That (my wife calls it IFF/ If and Only If from math), is a way to use bots to power Home and Echo into a bunch of different things.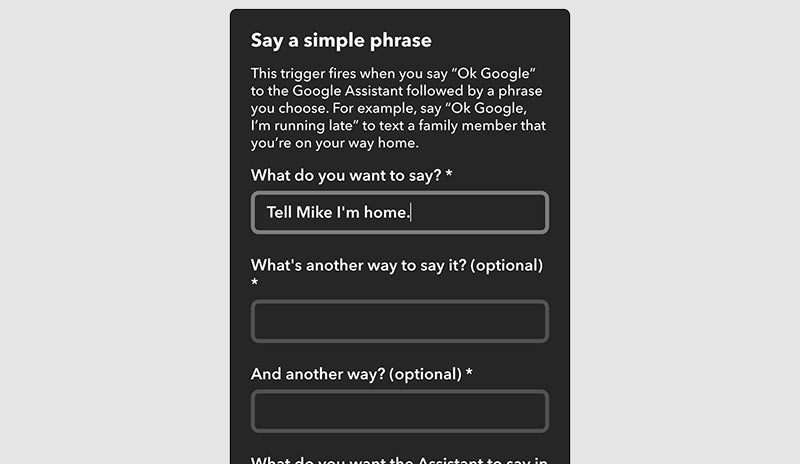 Each command has a trigger and action. You can turn on lights, lock your doors, flash your lights a certain color when a timer goes off and many more.
Click either Here for Home or Here for Echo. These are pre-written scripts and bots to help you along the way.
With Google Assistant, you can set up a trigger as a simple word or number.
With Echo, you can set up a trigger word, but it isn't as free as the Google Assistant is. It will let you use a shopping list, ie Add Diapers to my shopping list.
Once you feel brave enough, join and start creating your own scripts. This means you can easily start creating your own codes and commands.
This is great stuff and I will be trying different commands and possibly reporting on them at a later time.
Google On!