I use Google News App and the Google News Site regularly. My wife actually makes fun of me because I get to know things before they hit her Facebook news feed, due to my regular checking of the site.
One thing I always was against was how text heavy the website was versus the mobile app. Today Google has stepped up their game.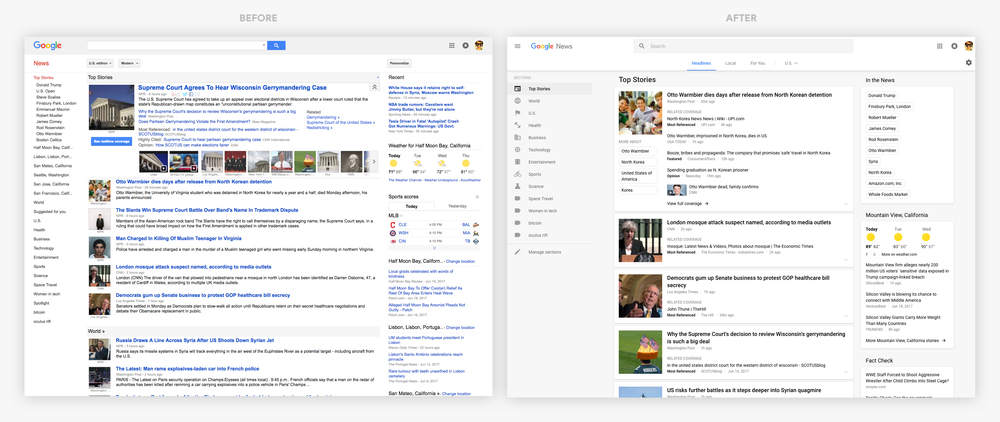 Google took their design from the left, and turned it into the one one the right.
They want "to make news more accessible and easier to navigate. We redesigned the desktop website with a renewed focus on facts, diverse perspectives, and more control for users."
With the new Redesign for readability the UI (User Interface) has been cleaned up for a comfortable reading experience.
Here are some key features:
Like most Google designs now, news is "Card" based. You can now scan and identify articles quickly and easily.
The layout focuses on elements like publisher, names and article labels.
The left hand bar can be customized, much like the old design. So if you want to see "Nintendo" or "Google" stories you can easily see that.

Thanks to the Easier Navigation you can easily sort out between the big stories, the local news and then the special blend you get. "Local" will gather information about your hometown and cities around you , while "For You" gives you a nice mini feed on different things you like. Fun Fact for Pixel owners, if you scroll the left on your homescreen, the "For You" in News automatically pulls up!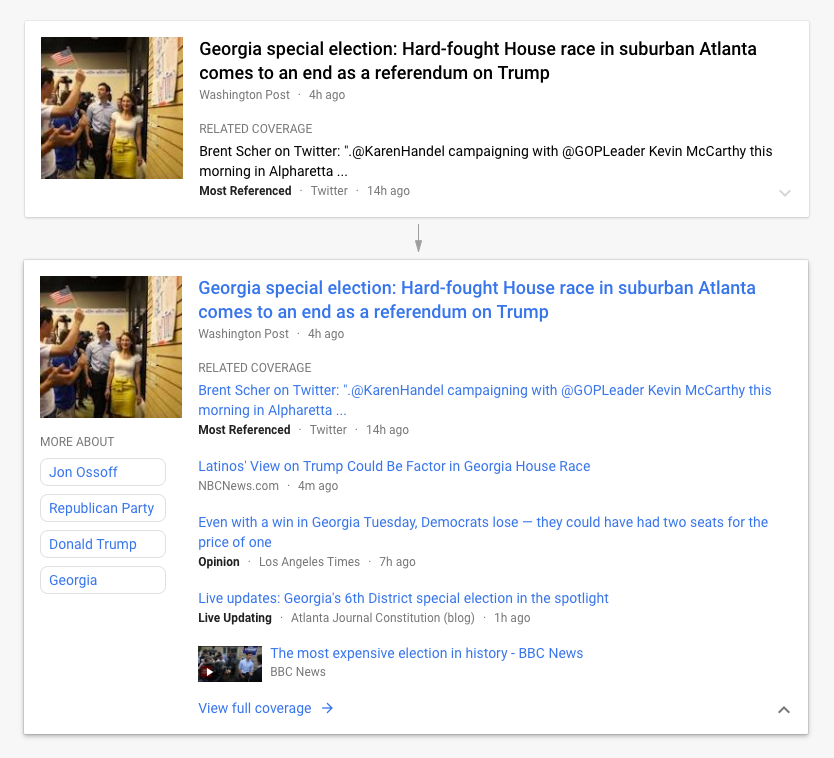 New Story Cards will let you see different perspectives to gain well-rounded understanding of an issue. The main card is a snap shot of whats going on while the expanded view allows you to read articles with different point of views which are frequently labeled with helpful tags (Opinion, Fact Check, Local Source). This way you can find out more and dive deeper!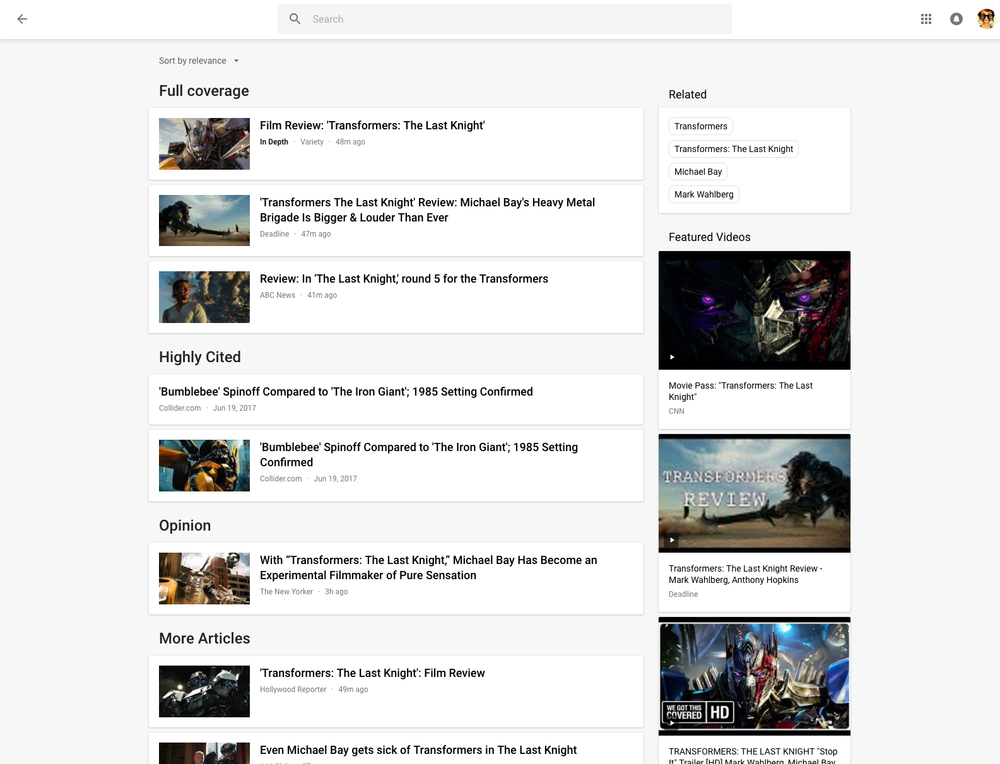 You can even dive deeper with Highly Cited, Opinion and More Articles, as well as a "Related" block.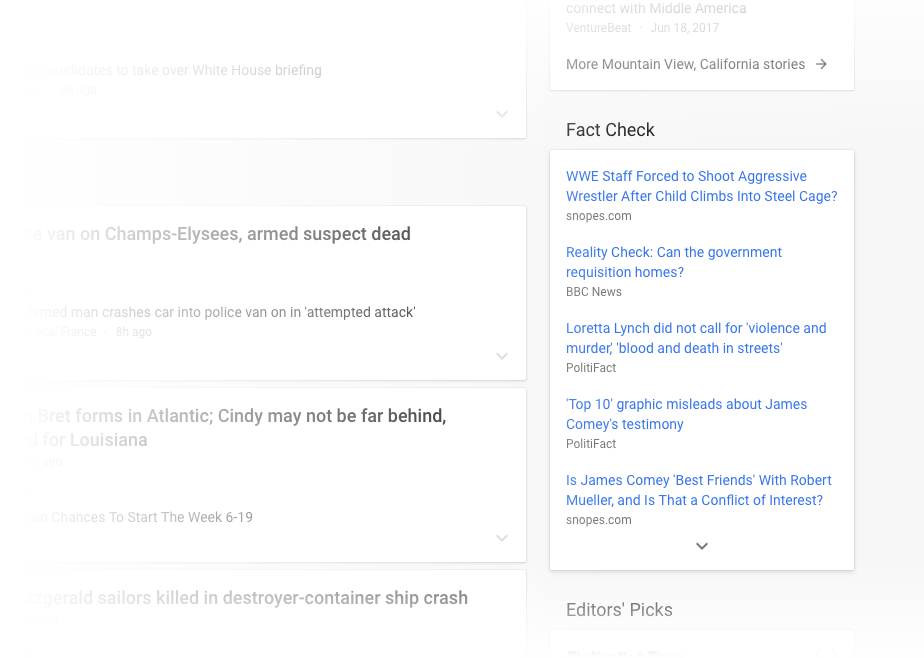 Last year Google introduced the Fact Check label. They have now added a Fact Check Block on the right column of "Headlines" to show top Fact Checked Articles recently published (sorry folks this is only a US release right now 🙁 ).

I can't think of a time where I am not watching a Video. So Google has improved their algorithmic selection of top videos, highlighted the top video in a story card. In other words, they build a better player. Also like their YouTube function, more related videos will be available in this player.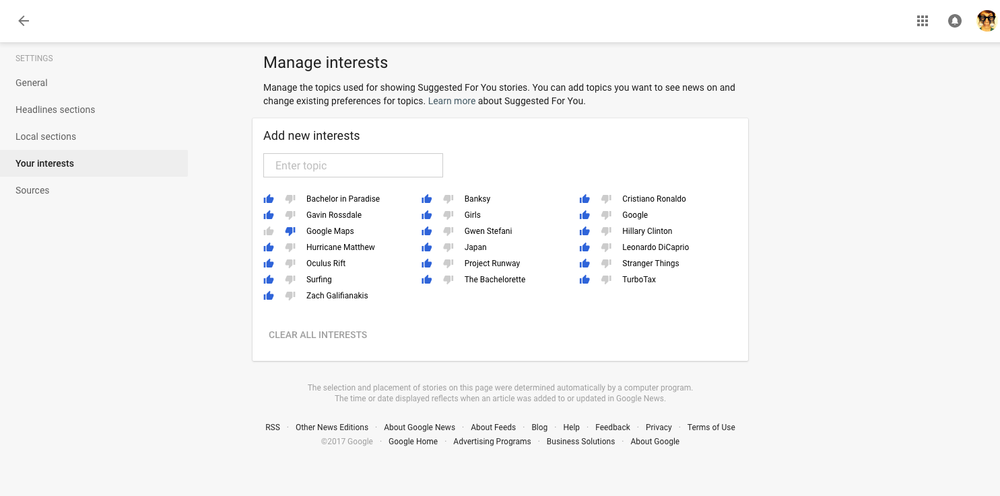 I'm a nerd because I like the Settings area in most Google tools. Try going in and editing the "For You" section. Type in interest you like, have fun and get some news!
This is another awesome update from Google, and I love it!
Google On!