Google made some awesome updates for Google Maps! They have stated in the coming months, Google Maps will become more assistive and personal to you.
We have all had the "Explore" tab in Maps for a while. With these new features, Maps will help you figure out what to eat, drink or do.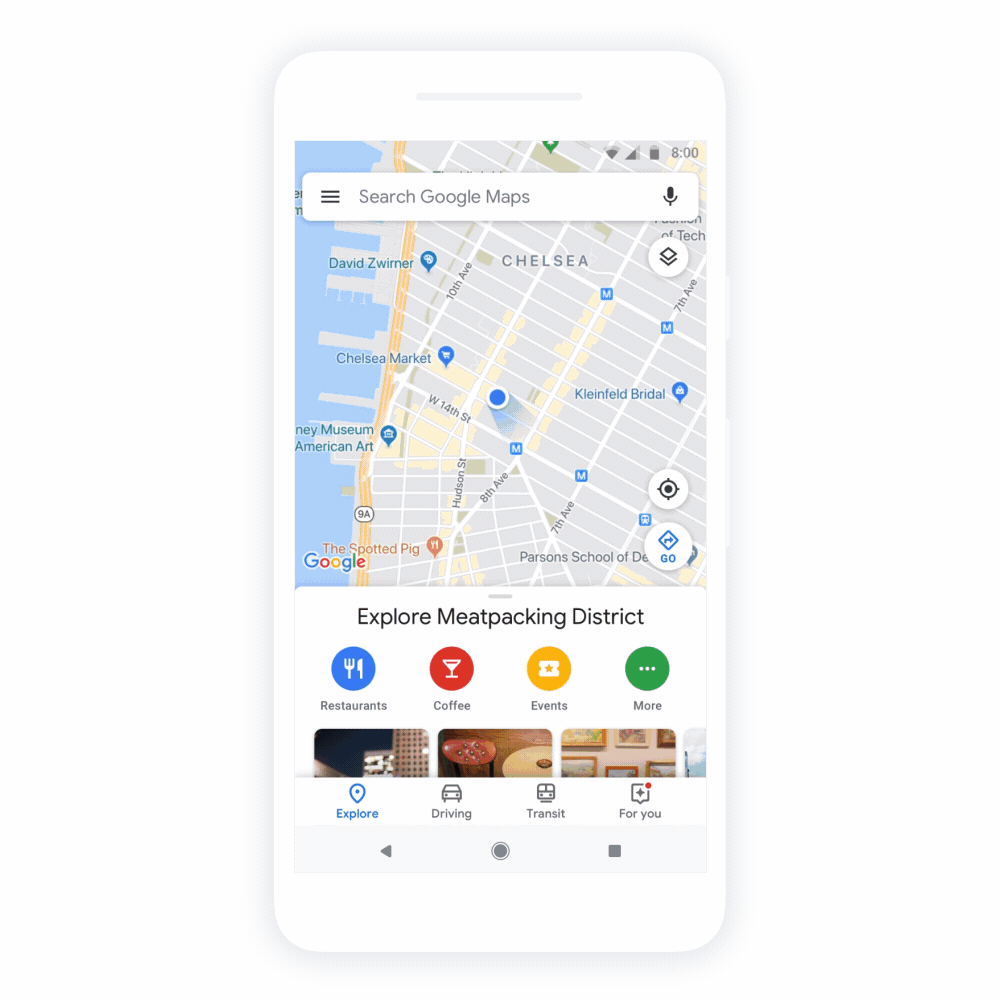 When you check out a particular area, new dining, events and activity options based on the area you are looking at will show up.
Google's algorithm, locals and trusted publishers will help feed these list.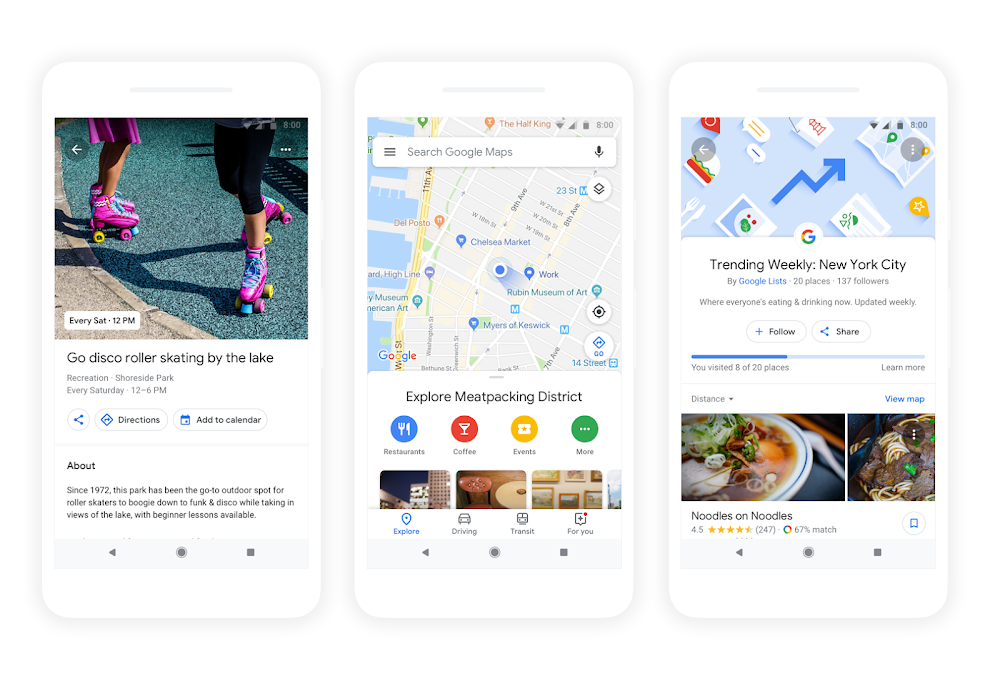 Google will also track and mark off when you hit those new places!
Match Scores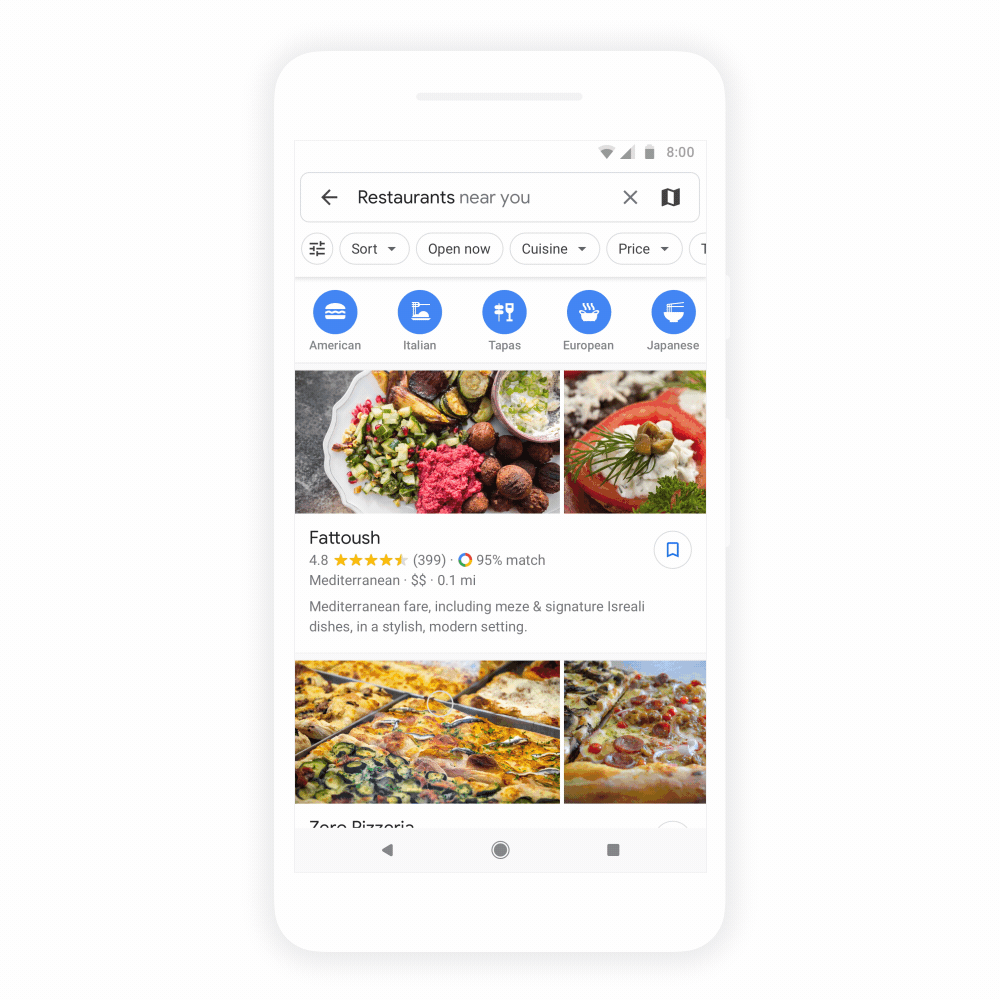 When you tap on food, you will see your Match Score. Basically it will tell you if you will enjoy it or not and why. Google is using what they know about the business, places you have been, if you've rated a restaurant or added to a list, and what you have set as a preference in Google Maps. This machine learning is huge and van easily help you find good places in new areas.
Short-List and Voting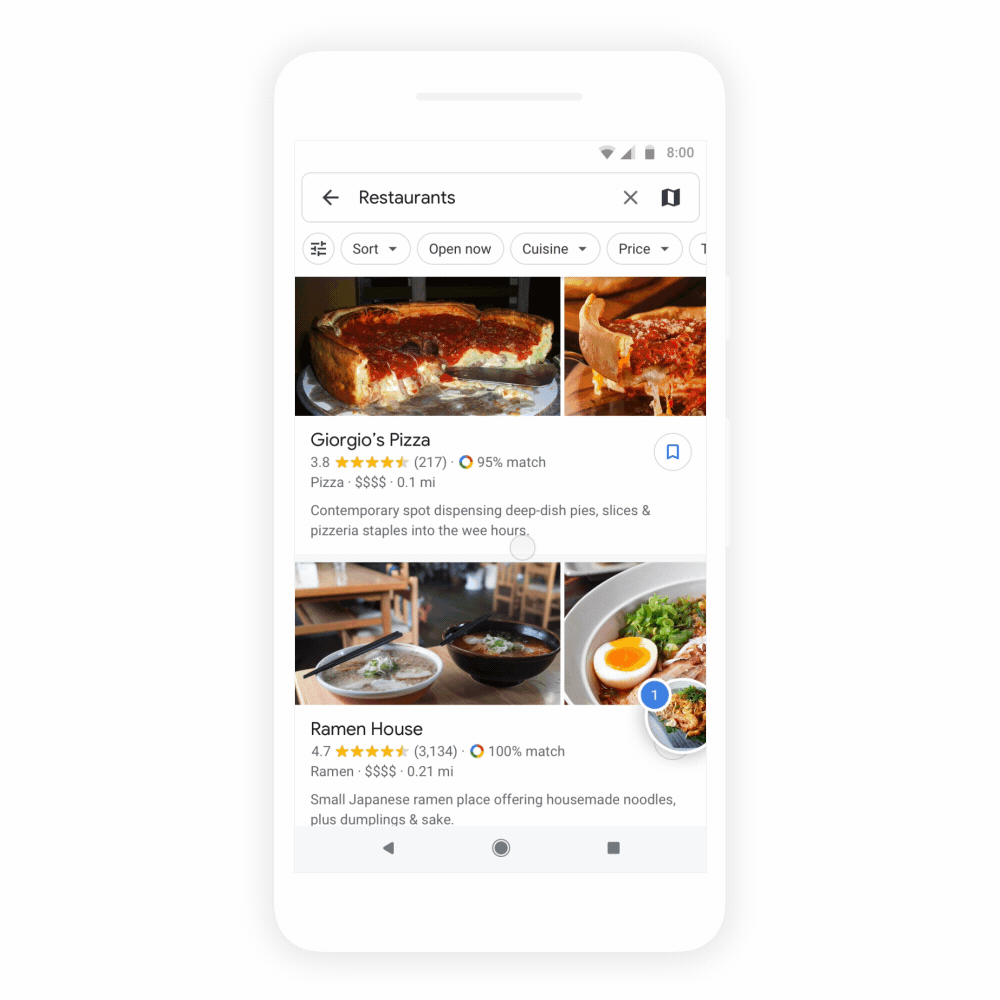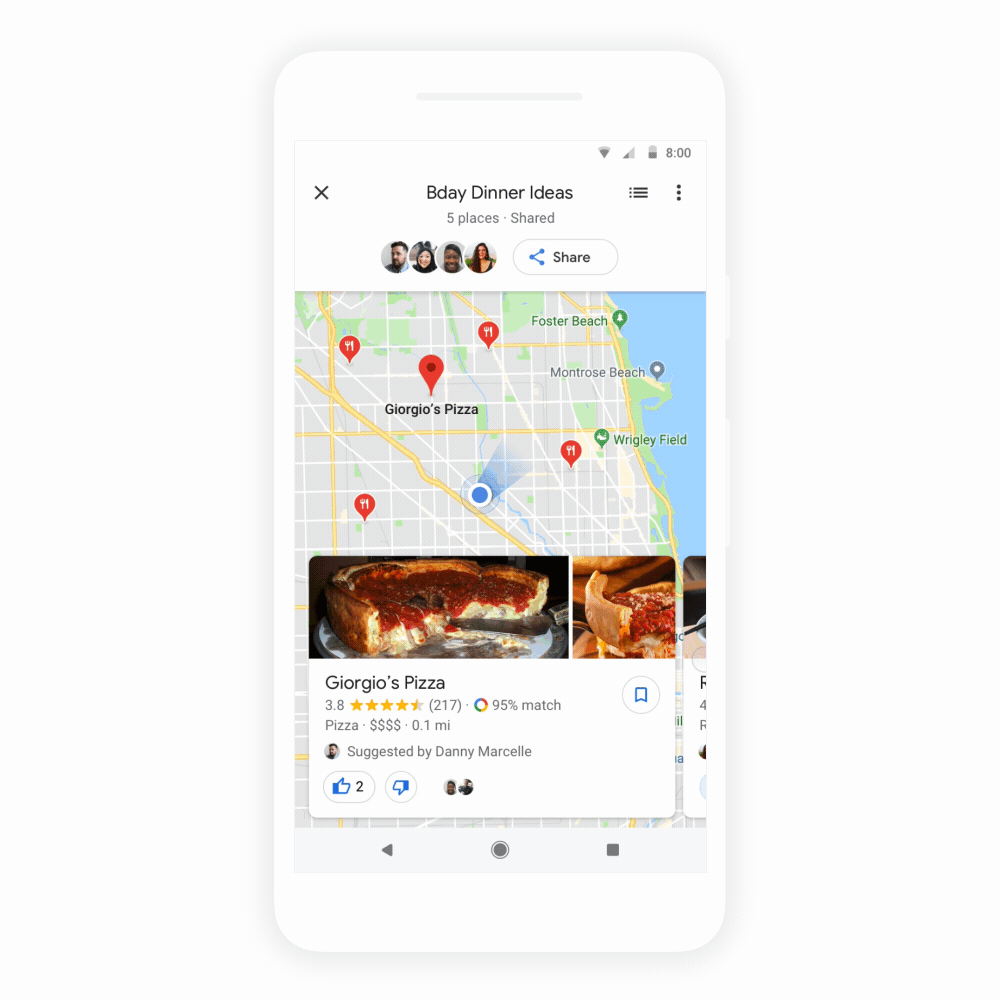 If you are like me, getting everyone to choose a place to eat is hard. With Maps new feature, it just got a lot easier.
Long press on a place you are interested in and add it to a shareable list with your group.Once the list is done, vote on it, make your reservation via Maps and get there!
For You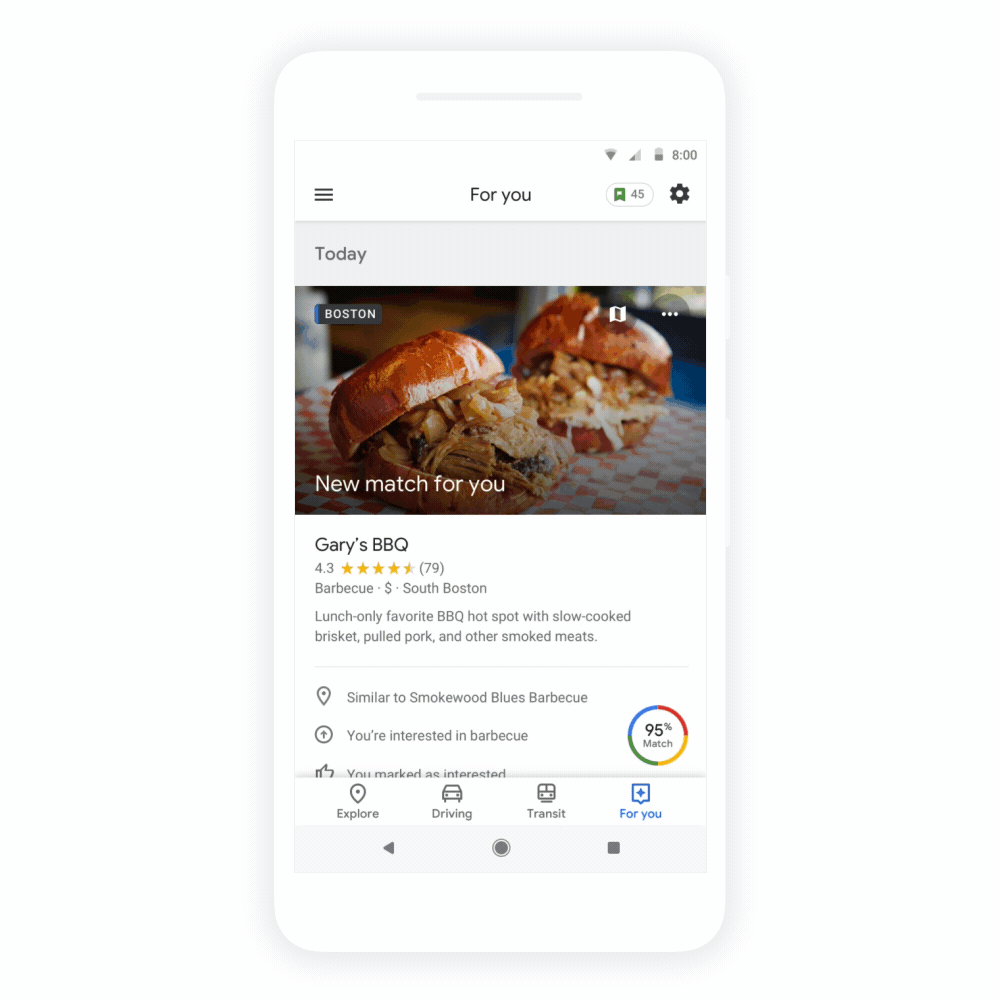 The "For You" section is to find areas around you to eat at. Find a new bakery or something you wouldn't normally find!
So go out and explore and have fun!
Like always though, Google on!